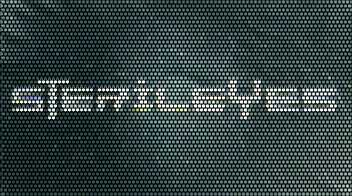 Bio

Sterileyes started out as an incomplete group of three friends (matt, greg and mike) who persisted in a musical lifestyle to bring out fresh new metal to the outside of the cold basement. Unfortunately, mike was to busy in pushing this shared dream, and the band was left with greg and matt. The temporary bassist james wasn't clicking that well either, and left matt and greg searching primarily for a bassist. Matthew took care of the vocals for the upcoming shows.
The band formed its three members one night of rehersal about a week shy of the second show, when the bassist daav (bass) arrived to the spot to watch and audition for the band. As he was a friend of matts (guitar), his capabilities on bass were known. That night, daav let the band know that he was going to be able to play the upcoming show with us. His vibe clicked in with the other two. They became three musicians who have gotten to know each other very well.
As sterlileyes is still a three piece band, they weren't in search of a new member on vocals or guitar, but as luck would have it, a former guitarist in greg's old bands is moving back to ottawa from washington. There is no commitment to the possible guitarist/vocalist until he returns to ottawa in the new year.